On 4/9/2019, the Gala Dinner of the 15th International Travel Expo Ho Chi Minh City - ITE HCMC 2019 was held at the Vinpearl Luxury Landmark 81 with the theme "Soulful Vietnam".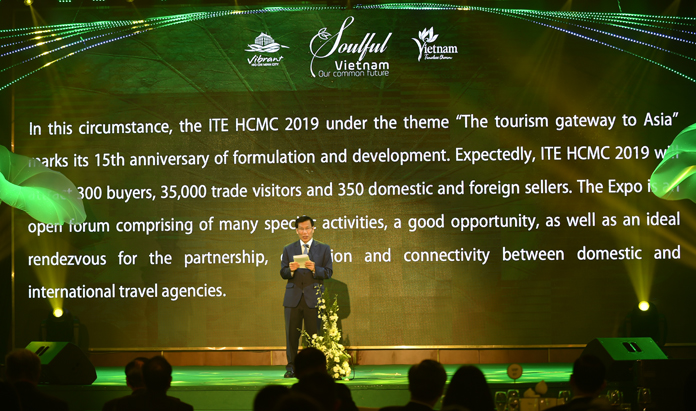 Mr. Nguyen Ngoc Thien -
Member of the Central Committee of the Communist Party of Vietnam,
Minister of Culture, Sports and Tourism gave the opening speech.
The Gala Dinner was attended by leaders of the Central Committee, leaders of the City, leaders of provinces (Bac Lieu, Tra Vinh, Soc Trang, Ca Mau, Can Tho, Dong Thap, Hau Giang, Kien Giang, Hoa Binh, Quang Binh); Representatives from Cambodia, Laos, Myanmar, Korea, Japan, China and Russia.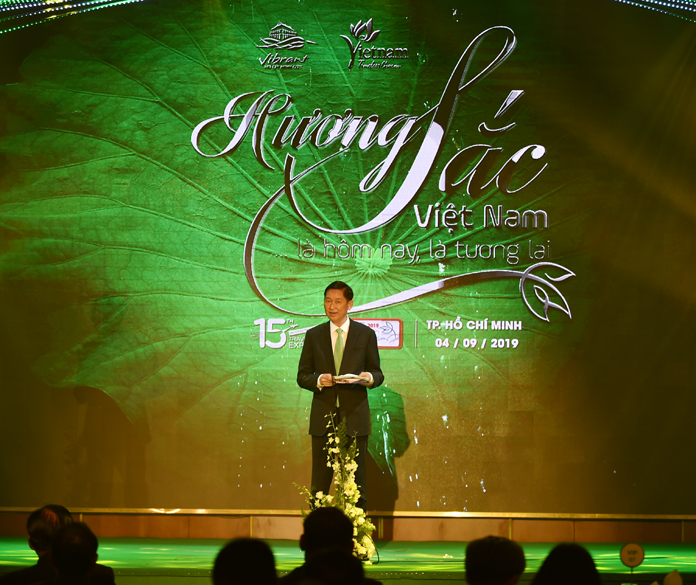 Mr. Tran Vinh Tuyen - Member of the Standing Board Committee of the Ho Chi Minh City Party Committee,
Vice Chairman of the City People's Committee
International Travel Expo Ho Chi Minh City ITE (ITE HCMC) is an annual event and an important highlight of Vietnam's tourism industry, aiming to become an international tourism fair to promote the country and Vietnamese people, including the image of a civilized - modern - affectionate Ho Chi Minh City in which converges cultural quintessences; a friendly and attractive and safe tourist destination, where young people can learn, and achieve sustainable development values ​​in the future.
The event is also an opportunity for countries in the Mekong region and international organizations to tighten friendship relations, enhance exchanges and cooperation in tourism development. In recent years, promoting the image of "Five Countries - One Destination" is considered an important goal for the tourism industry of Cambodia, Laos, Myanmar, Thailand and Vietnam. The advantages of geographical location, similarities in nature - history - culture are the foundation for countries to build a sustainable and potential link of the tourism industry. The journey connecting 5 destinations in the Mekong sub-region: Cambodia, Laos, Myanmar, Thailand and Vietnam is a poetic experience where natural and cultural values ​​are created and developed in a long-standing and sustainable friendship.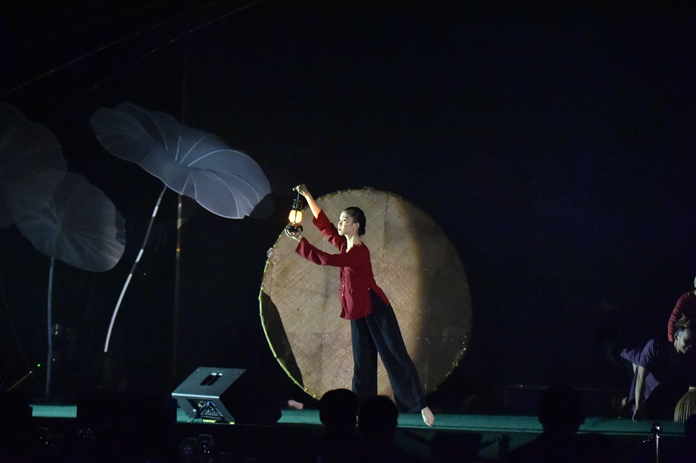 Marking the 15-year milestone, ITE HCMC has expanded its scale in both quantity and quality, attracting 315 exhibitors from airlines, hotels and resorts, tour operators, large domestic and international corporations with many activities such as international tourism seminars, tourism development forums in Ho Chi Minh City and 13 provinces and cities in the Mekong Delta, start-ups, Smart Tourism conference… to share the latest tourism trends, together with building a firm tourism community.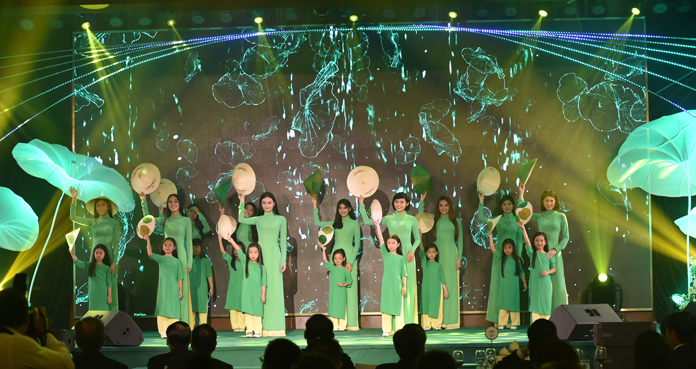 The theme "Soulful Vietnam" with the image of lotus leaf is to represent a rustic, vibrant, peace-loving Vietnam, the Gala Dinner party spread the message "Soulful Vietnam - Our common future", calling upon all to strive for a responsible tourism community, jointly develop green tourism not only for today but also future generations.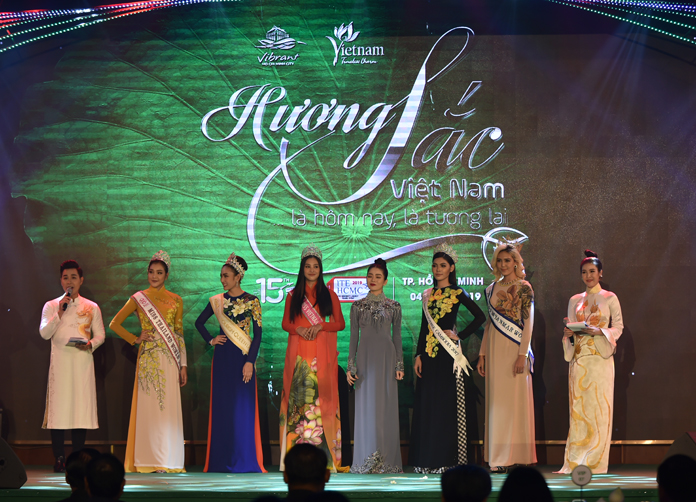 The Gala Dinner is the opening activity in a series of unique and attractive events at ITE HCMC, with spectacular performances, and the participation of Miss from many countries, making eyes stand out.