The opening ceremony of the 15th International Travel Expo Ho Chi Minh City (ITE HCMC) - 2019 was held at Saigon Exhibition and Convention Center (SECC) on 5/9/2019.
Attending the opening ceremony of ITE HCMC 2019 were Mr. Vu Duc Dam - Member of the Central Committee of the Communist Party of Vietnam, Deputy Prime Minister of the Socialist Republic of Vietnam; Mr. Nguyen Ngoc Thien - Member of the Central Committee of the Communist Party of Vietnam, Minister of Culture, Sports and Tourism of Vietnam; Mr. Nguyen Thien Nhan - Member of the Politburo of the Central Committee of the Communist Party of Vietnam, Secretary of the Ho Chi Minh City's Central Party Committee; Standing Board Committee of Ho Chi Minh City People's Committee and senior leaders of provinces and cities; leaders of the Department of Tourism, relevant departments and branches of Ho Chi Minh City and other provinces and cities. International delegates including leaders of the Ministry of Tourism, Tourism Agencies attended ITE HCMC 2019.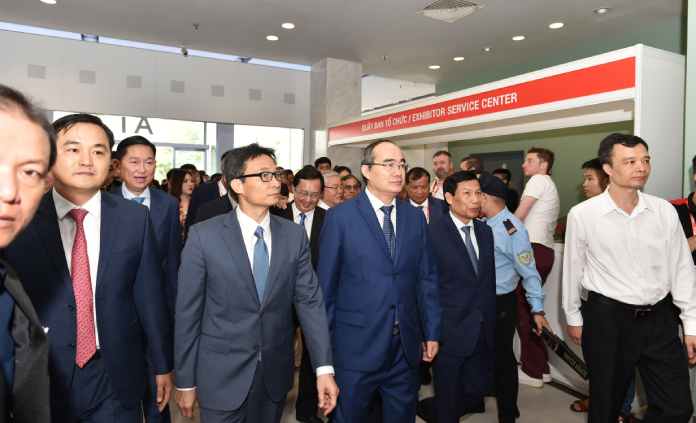 At the opening ceremony, Mr. Tran Vinh Tuyen - Member of the Standing Board Committee of the Ho Chi Minh City Party Committee, Vice Chairman of the City People's Committee emphasized: "Ho Chi Minh City International Travel Expo has gone through a 15-year journey of development. It's not only about tourism cooperation but also an opportunity for people of different regions and countries to know each other better, to respect the traditional values ​​of other countries and to promote the unique cultural traditions values ​​of our country. That is a foundation for solidarity, friendship, development, prosperity and bringing peace to the whole world."
Following the success of the past years and marking the 15th anniversary of the organization, with the theme "Tourism Gateway to Asia", ITE HCMC 2019 continues to grow in quality and quantity, attracting 315 exhibitions, 300 buyers and 40 international press from 42 countries and regions, cooperating with 45 provinces and cities nationwide. In addition, the organizers also create a series of 10 forums, conferences and seminars to update the latest trends and in-depth knowledge which is related to tourism development along with more than 10 side activities.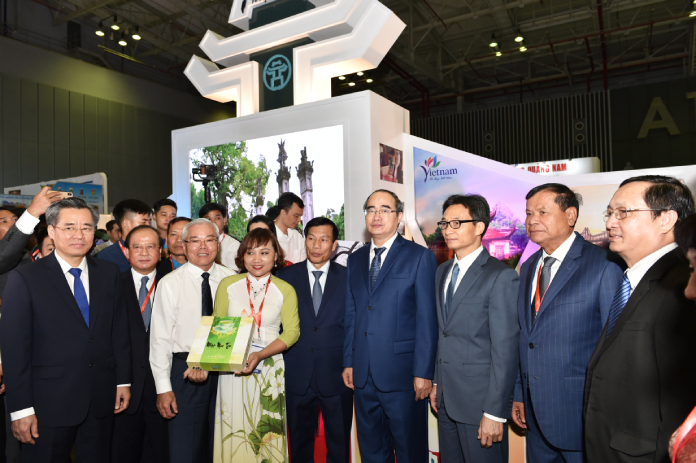 Officially occurring from 5/9 to 7/9/2019, ITE HCMC 2019 promises to bring an impressive and large-scale event, with a goal of fast and sustainable tourism development, and enhancing promoting the image of Ho Chi Minh City as an "Attractive - Friendly - Safe" destination.